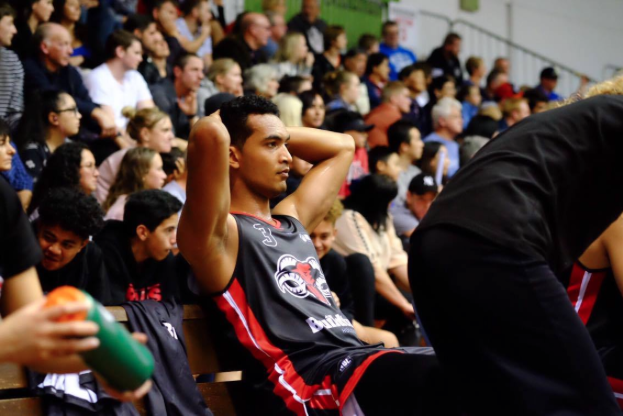 Article by George Berry
The Canterbury Rams have succumbed to the Giants, losing  92-82 last night in front of a packed out Cowles Stadium.
The Mike Pero Nelson Giants have made it two and a row with this win, and are now 2-1 under new coach Brendon Bailey.
Despite the Rams shooting better overall, it was the Giants' aggression below the rim and scoring in the paint that eradicated any chance of the Rams winning their fifth match of the season.
Of the 7 players that Coach Mark Dickel put on the floor, 4 were able to score in double figures, with the most notable performance coming yet again from Marcel Jones with 26 points and 15 rebounds.
Ethan Rusbatch caught fire in the third quarter as the Rams looked to stage a comeback, and he was able to notch up a double-double, scoring 16 points and grabbing 12 rebounds.
The visitors held an eight-point lead heading into the final quarter, and were able to extend it to as many as 13, preventing the Rams from making any comeback.
The home team did everything they could to edge their way back into the game with the loud chants of 'defense' echoing through Cowles Stadium, however the Giants seemed to always be a step ahead.
Marques Whippy was unable to take control on the game as he usually does, but still had 6 rebounds and 4 assists. The NZNBL's leading 3-point shooter Marcus Alipate had 13 points and made 3 of his 8 attempted three-point shots, which always got the crowd and his team cheering.
For the Giants, Dion Prewster led the way with 30 points and eight rebounds, and Kyle Adnan contributed 22 points for Nelson who have won back to back road games.
The fourth quarter had the crowd on the edge of their seats, as it looked the Rams had a chance of taking the lead for the first time in the game. Ethan Rusbatch had two consecutive baskets (plus the foul), which brought the scores to within 7 with 3 minutes remaining.
However, it wasn't meant to be for the home side, and the Rams have now dropped two straight and three of their last four games. They still have a spot within the top 4 of the NZNBL standings, and will look to improve their record to 5-5 next Tuesday when they take on the Hawkes Bay Hawks.
---