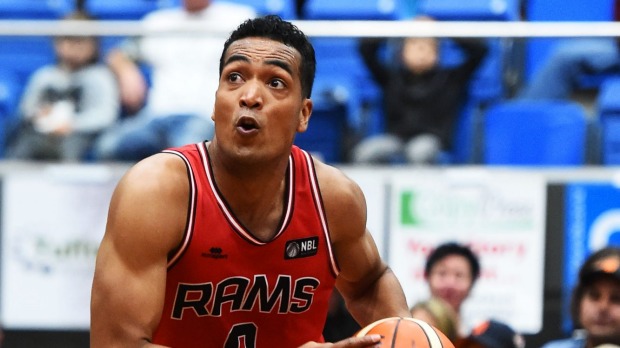 Star forward Marcel Jones is set to return for a third season with the Canterbury Rams, instantly turning them into a National Basketball League title contender.
The 31-year-old, who most recently played for the Helios Suns in Slovenia, will suit up for the Rams this season!
Jones shone for Canterbury last season, averaging 23.1 points and 9.5 rebounds per game as the Rams finished top of the table with a 13-5 record and clinched their first regular season title since 1993.
He was among the best players in the league and was named in the NBL's All Star Five last season.
Jones' gives Canterbury one of the deepest and most versatile front courts in the league.
They also have English import Will Neighbour, swingman Ethan Rusbatch, Marques Whippy, rising Kiwi talent Tohi Smith-Milner and centre Mike Karena, who arrives mid-season after playing in the Spanish third division.
Dickel believed Jones was capable of taking his game to an even higher level this season.
"There's no reason Marcel couldn't be the best rebounder in the league if he wanted to be.
"The way we're going to play is going to give him more and more room to be able to attack the basket. You just can't guard him when he drives to the basket."
Jones can play multiple positions for the Rams, depending on who the opposition have on court and how Canterbury want to play.
Dickel described Jones as a "basketball player" first and foremost, rather than trying to fit him into a specific positional role.
"He can take the ball off the glass and bring it up and initiate the offence [like a point guard]. I see him being interchangeable all over the court."
Dickel spoke highly about the commitment and improvement of power forward-centre Whippy over the off-season.
The Fiji international was used off the bench last season, providing loads of energy in the Rams' second unit.
"I think Marques Whippy is in the best shape I've ever seen him. I'm sure he's going to play as well as he's ever played this year.
"I really anticipate him playing well because he's done the work and got himself in great shape."
Don't miss out on the Rams this season, their first home game is March 23rd against the defending champs the Wellington Saints at Cowles at 7pm! Get your tickets before it is too late!
Full Article from Stuff click here: http://www.stuff.co.nz/sport/basketball/90150490/marcel-jones-imminent-signing-to-strengthen-canterbury-rams-for-nbl
---