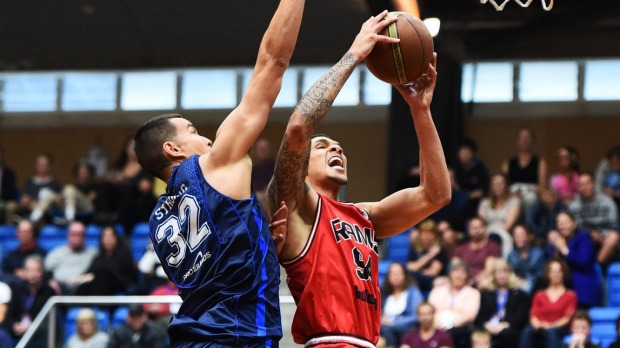 The Canterbury Rams are pleased to announce the return of both Mckenzie Moore & Mike Karena to the Rams singlet. Both are expected to arrive in Christchurch early next week and play in the next Rams game in Southland on the 5th of May. Mckenzie & Mike were part the Rams winning the NBL Regular Season Championship last year. Both players are fresh off having successful seasons with European clubs. Mike is a North Canterbury born and raised player having made the Tall Blacks last year and Mckenzie will play as an import.
There was some uncertainty around when Karena was going to be available for the Rams. Because Mike's SAMMIC ISB team (Spain) finished top they automatically qualified to move up divisions next year regardless of where they finished in the playoffs. Due to this reason Karena has been able to obtain a release and can come back earlier than expected.
Quote from Mark Dickel, "We see Mike as a part of the long term Rams plan and so great to have him here. Having Mike join us will be a nice complement to our front court with Marques Whippy & Gareth Dawson." 
Unfortunately this has negatively affected import player Will Neighbour as the Rams are now big man heavy and can't carry another big man. The Rams wish Will all the best in the future.
Mckenzie Moore is coming off a Rams season in 2016 where he was NBL MVP averaging 22.4 points & 8 seasons. The stellar play in the 2016 Rams season led Mckenzie to be invited to the Brooklyn Nets & Dallas Mavericks NBA mini-camps as well as joining the Dallas Mavericks team in the prestigious NBA Las Vegas Summer League. Moore averaged 6.3 points, 3.7 rebounds & 1.7 assists in this summer league. As a result of this play Moore earned a contract to play the 2016-2017 season for Promitheas Patras (Greece). The Greece professional league is widely recognised as one of the top basketball leagues in the world.
Quote from Mark Dickel, "Marcel Jones is currently playing like the NBL League MVP and we feel as though Mckenzie Moore compliments our core team."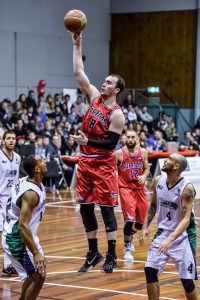 The Rams now have 8 players from last years team including Ethan Rusbatch (Tall Black) & Marcus Alipate that won the 2016 NBL regular season championship. The next opportunity to see the Rams at home will be on the 14th of May where they square off with the Southland Sharks. The Rams & Sharks are currently tied for 2nd place on the NBL standings.
---