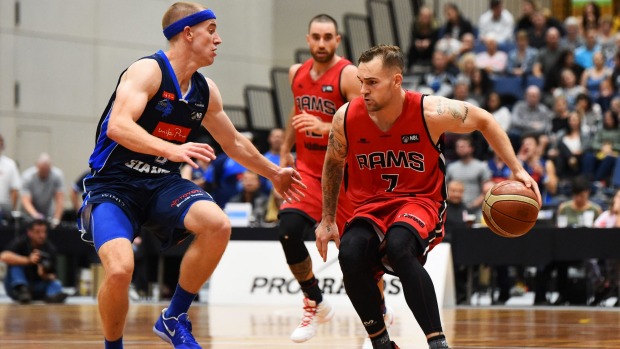 Rams conquer the Giants
The Canterbury Rams have smashed the Nelson Giants 114-80, handing the side their third straight loss.
The Rams came out firing, asserting an early 13 point lead by the end of the first quarter and shutting down the Giants with their aggressive defence.
Rams forward and reigning NBL MVP Marcel Jones had a massive game, scoring 25 points and grabbing 11 boards.
Rams Guard Jeremy Kendle had himself a night to remember, scoring 24 points, dishing out 9 assists and grabbing 5 rebounds.Kendle was one of four Rams players to score in double figures.
Captain Marques Whippy continued to be a defensive force, grabbing 8 big rebounds and shooting an efficient 80% from the field.
Guard Marcus Alipate continued his hot streak from behind the three-point line, shooting five in the game for his 15 points. Like Marcus, the team shot very well from three-point-land, shooting 66% in comparison to the Giants' 46%.
The Rams showed that they had taken many constructives out of their 94-85 loss to the Saints on Thursday night, dominating the team statistics across the board.
For the Giants, guard Finn Delany lead his side in scoring, rebounds and assists, but was unable to get the support on both ends from his team-mates to get the win at home.
Canterbury now move to 2-2 on the season and will now look to keep their hot-streak burning for this Friday's big rematch against the James Blond Supercity Rangers
Rams Coach Mark Dickel will be pleased to see that no one on the squad shot lower than 40% on the night, and will need the efficiency to continue through to the game, the Rams second home-game of the season.  The game will be massive for the Rams after losing to the team last weekend, and after last weeks sellout crowd, they will look to use their home-court to their advantage.
The Rams take on the Supercity Rangers at home this Friday, March 31st at Cowles Stadium at 7pm! Get your tickets here – https://nz.patronbase.com/_RAMS/Productions
Article by George Berry
---