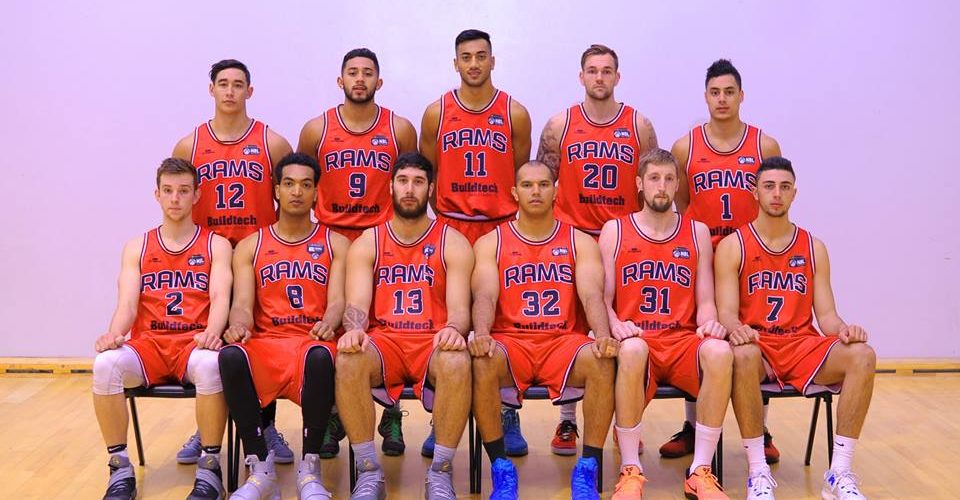 The Rams have completed their team roster with the signing of Gareth Dawson. The signing of Dawson transpired as it became more evident that Mike Karena's team in Spain is likely to go deep in the playoffs and will miss majority of the season. Rams head coach Mark Dickel stated, "As Mike Karena has played so well in Spain and his team is currently in first position in the competition. We felt it likely he could miss the whole season as the finals of the playoffs runs late. Gareth is a welcome addition. He can shoot the ball. He gives us toughness and a great interior presence. He has played with us the last 2 seasons and I am excited he is coming back." Gareth Dawson completes a busy couple of weeks with the team also announcing the return of New Zealand NBL MVP Marcel Jones.
Dawson standing at 208 cm tall, he will make the front court for the Rams one of the deepest in the league. Dawson has been part of the team since they came back in 2014, and has been an intricate part of the team. After helping lead the Rams to their first Final Four appearance since the 90's, he played out the rest of the season in the QBL for the Mackay Meteors in Australia.
The playing team of 13 will also include Derek Albertsen and Ben Williams. Fan favourite Josh Petermann who played for the Rams last season has elected to focus on his studies at the University of Canterbury and not play this season. Josh is studying accounting, and hoping to work in the business field when he finishes.
We are also pleased to announce the team's corporate principal partners. These sponsors support the Canterbury Rams and allow our players to support the community through the Rams In-Schools & Mentoring programmes. We welcome Buildtech, Orion, Christchurch Casino, Wheeler Motor Company, Commodore Hotel, Smartlift, Espresso Car Wash, DJCA & BBD to the Rams family. Each player will have a dedicated sponsor which will include the company's branding on the players uniform. Please support our sponsors throughout the 2017 Rams season and follow the Rams partner page for sponsor updates & promo's through the year.
Rams Partners Page – http://rams.org.nz/partner/
2017 Canterbury Rams Team Roster-
#0 Rambo
#1 Marcus Alipate
#2 Quinn Clinton
#3 Marcel Jones
#6 Hamish McDonald
#7 Jeremy Kendle
#8 Mike Karena
#12 Ethan Rusbatch
#13 Tohi Smith-Milner
#23 William Neighbour
#25 Derek Albertsen
#34 Gareth Dawson
#43 Ben Williams
#44 Marcus Whippy
Head Coach – Mark Dickel
Assistant Coach – Ben Sheat
Assistant Coach/Performance Analyst – Piet Van Hasselt
Manager/Strength & Conditioning – Grant Robertson
Physio – Lidia Belles Escrig
Follow our Team page for all roster updates – http://rams.org.nz/player/ 
Be sure to get your tickets to the game on March 23rd against the defending champs, the Wellington Saints. Tickets are selling fast, don't miss your chance to see the Rams play this season at Cowles Stadium! Click here for your tickets – https://nz.patronbase.com/_RAMS/Productions 
For all updates related to the Rams and special promotions please sign up to the Rams mailing list- http://rams.org.nz/mailing-list/
---