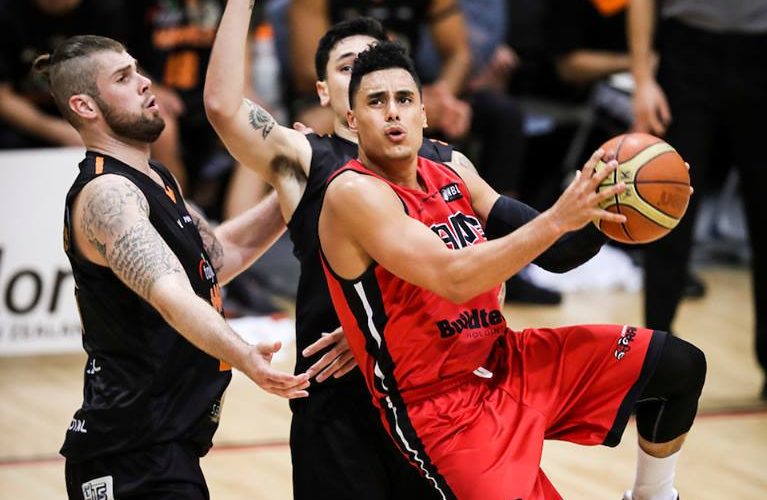 Article by George Berry.
It's been a mixed month of results for the Canterbury Rams, losing 3 of their last 5 games.
This week will be a great game for the Rams to prepare for the tournament, taking on the Taylor Hawks at Cowles Stadium on Saturday night. Not only are the Rams playing, but the Canterbury Wildcats will be taking on North Harbour before hand, hoping to capitalize on a great win against Wellington last week.
The Rams have won both games against the Taylor Hawks so far this season, and will be looking to go 3 for 3 on the season against the 5th place side. Looking at results from round nine, Marcel Jones was the top point scorer with 27 against the Sharks last Friday and Mckenzie Moore led the round in steals, grabbing 4 in the same game.
After the loss to the Sharks, the Rams' record goes to 6-7, which they will hope to even out come Saturday.
The Taylor Hawks will no doubt be looking to upset the Rams at home, a place where they have struggled to find success at in certain points of the season. Rams Coach Mark Dickel will be putting the final touches on his game plan over the next couple of days to assure the team is a well oiled machine before tip-off.
Adding the powerhouse duo of Mike Karena and Mckenzie Moore to the squad would have taken some time for the whole team to adjust to, but this being their fourth game together will come as a great chance to build on their team chemistry before the Final Four tournament begins.
As a new round begins, the threat of Marcel Jones remains. He's just 0.1 rebounds away from averaging a double-double (25.5 points, 9.9 rebounds). In their last match in April, Jones scored a mammoth 41 points and snatched 12 rebounds, and there's no doubt he's capable of having another stellar performance like this on Saturday.
Jeremy Kendle was on fire last Friday from the offensive end. He had 12 of the Rams' 23 points by the end of the first quarter and continued to show his flare with his elite passing skills. Kendle is averaging 6.6 assists this season and has been pivotal for the offensive flow which has carried them into the top 4.
The Hawks were beaten all ends up against the Rams in their last game. The 25 point blowout saw the Rams shooting 56% from the three point line and ousting the Hawks in every statistical category and this will certainly give them a lot of confidence heading forward.
Tip-off is at 7pm this Saturday the 20th of May at Cowles Stadium.
Buy your tickets here: https://nz.patronbase.com/_RAMS/Productions
---