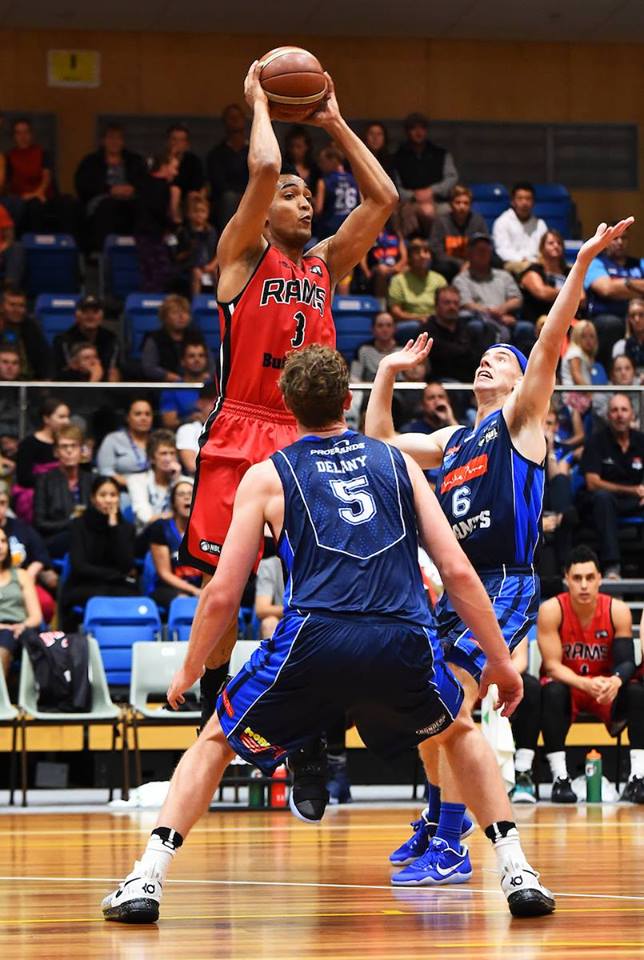 Article by George Berry
The Canterbury Rams will be looking to shake off another loss to the unbeaten Wellington Saints this Friday when they take on the Nelson Giants. It will be the fourth home game of the season for the Rams, and the first time the Giants have visited Christchurch for 2017.
After falling short on Monday, the Rams' record went to 4-4 on the season, however three of the four losses came against the Saints who are yet to be taken down. The Rams will not play them again in the regular season and will hope they can meet again in the postseason.
The Rams have been playing quality team basketball over the last 3 games, and will hope that their confident offense and gritty defense can electrify the Cowles Stadium crowd which is yet again looking to be a sell-out atmosphere.
Their offense continues to be led by Marcel Jones, who again led the scoring on Monday for the Rams with 27 points which included six for ten three pointers. Jones' offensive comrade Jeremy Kendle scored 18 and notched up seven assists and five rebounds.
Other players however will hope to shake off performances that were well below their best. The Rams as a whole struggled offensively including sharp shooters Marcus Alipate and Ethan Rusbatch who combined for 5/20 from the field. Coach Mark Dickel would have certainly put the all players through the paces at training this week to remedize what was a below par effort from his side.
Rams Co-Captain Marques Whippy destroyed any chance of the Taranaki Mountainairs getting inside the paint in their previous game at home last Friday, while exploiting the lack of size in their side defensively when driving to the basket. He will no doubt look to use this strategy to maximise his performance against Nelson who won their first game of the season last week.
The Giants snatched their first victory of the season against the Mountainairs in a close match, and although they have not performed well this season, their players can not be overlooked. Giants player Kyle Adnan scored a season high 26 points and new import Morgan Grim added 13 in his first start for the Giants.
Rams Coach Mark Dickel packs a heavy weighted bag of experience.  He has played in the American College system, coached numerous New Zealand sides and played nationally also. Dickel also coaches the Mainland Eagles side which showcases some of New Zealand's best Basketball talent cohesively in one squad.
The Rams will look to stamp out any chance of the Giants turning their season around, and with the help of Marcel Jones at the realm, they will look to secure a top spot in the standings and gain their fifth win.
Tip off is at 7pm at Cowles Stadium.
Tickets: https://nz.patronbase.com/_RAMS/Productions
---