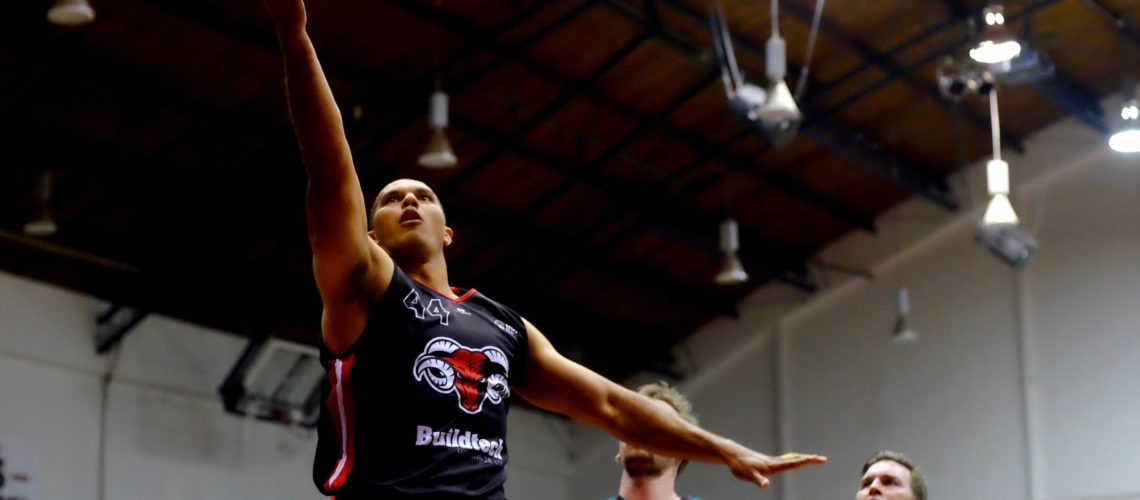 Rams topple Rangers with impressive defense.
The Canterbury Rams have shown that they cannot be overlooked in this year's NZNBL competition, edging out a 88-86 win over the Supercity Rangers on Friday night.
The two teams had already met prior to the game, with the Rams losing by seven points. However, the side brought a heavy defensive mindset into the game, stamping out any chance of the Rangers taking the win in front of a packed Canterbury crowd.
Reigning NZNBL MVP Marcel Jones stole the show, recording yet another double-double for the season. He scored 17, pulled down a whopping 14 rebounds and notched up 7 assists.
Jones was accompanied by 4 other players who scored in double figures. Ethan Rusbatch top scored for the Rams with 19 points, while also having 6 assists on the night.
In an interview last week, Captain Marques Whippy said defense was the key to taking the win, and he and the side locked down the Rangers exceptionally. The Rams recorded more steals and more blocked shots than the Rams, and Whippy himself had 16 points.
Whippy also added the key was to winning the battle within the paint. He and coach Mark Dickel will be pleased to see that the Rams took the battle convincingly, outscoring the Rangers in the area by 18 points.
The Rangers never led in the game, but put up a credible fight throughout the game with players recording some incredible statistic lines. Mitchell McCarron led all scorers in the game, shooting the lights out with 32 points on 48% shooting.
Veteran Forward Dillon Boucher had 9 rebounds and 6 assists, and star import player Nnanna Egwu had 12 points and 10 rebounds.
Despite impressive performances from the Auckland based side, the Rams' consistent offensive flow and defensive pressure assured that they would take their first home win of the season.
The Rams will use this week to prepare for their rematch with the Wellington Saints on Saturday 8 April.
The Saints side will be very familiar to the Rams, who lost to the side two weeks ago. However the Rams have improved immensely since then, and will put up a good fight when the two teams meet in the capital.
Written by George Berry.
---